Child-inventors, university students, vocational/technical secondary students, teachers, professors, ministers, and other stakeholders gathered in Saive, Belgium, last week for the final exhibition of this year's run of MyMachine Liège (Belgium).
While they obviously know the Dream Machine they worked on, all involved could discover all the Dream Machines, like the Arathe-Shoe-Cleaner-Spider, Holographic-Alarm-Clock-Poke and the Interactive-Trash-Can. They had sparkles in their eyes when they saw their drawing come to life!
MyMachine is all about the journey of bringing ideas to life, and how much you learn life skills and academic skills along the way. But then again, celebrating the end of many months of hard work is also critical!
Thank you so much to all students and educators involved from Athénée Royal Princesse Elisabeth, Don Bosco LIège, Centre Scolaire Sainte-Julienne Fléron, Athénée Royal Princesse Elisabeth, HELMo – Gramme, and HEC Liège!
Thank you to our amazing MyMachine Liège team at Basse-Meuse Développement!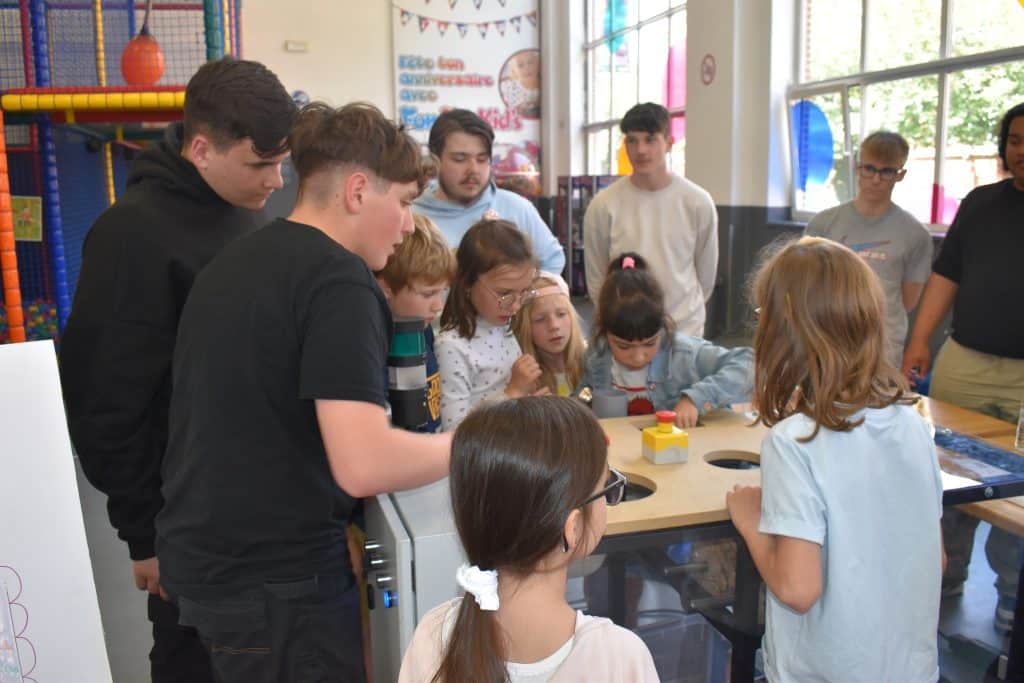 And here's already a first newspaper article: