We Are A Global Network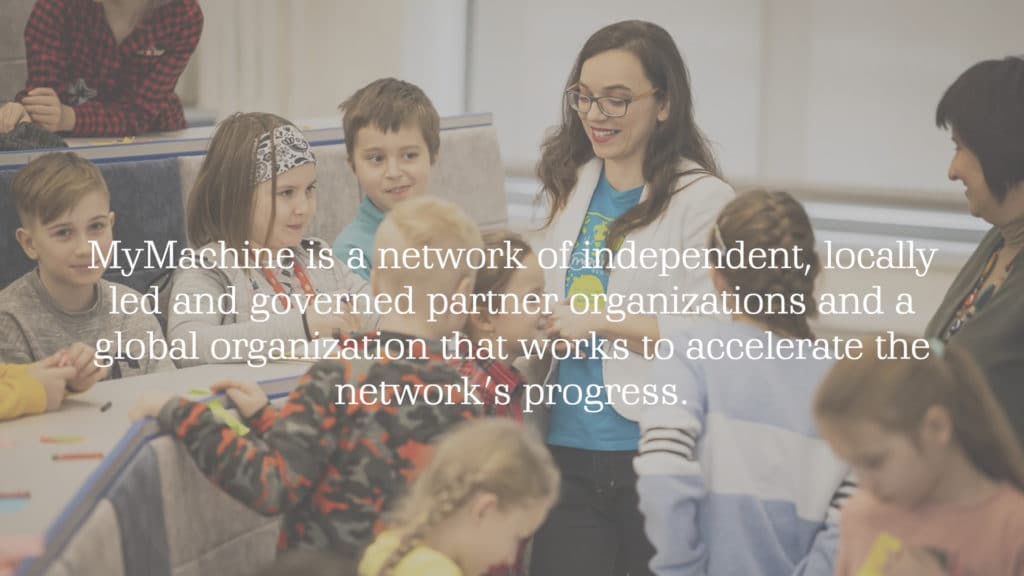 More than ever before, our world relies on new ideas, new concepts, and new answers; on a personal, local, and global level.
No matter the scope, these new ideas come from people who are confident to use their imagination, think outside of silos and are inspired by the power of possibility.
To enable children and students to learn how to do this, our partner organizations recruit in their region or country, participating primary, secondary and higher education institutes, as well as supporting stakeholders outside of the education space.
Students participating in MyMachine learn to be confident in using their imagination to create this better future we all need to design together.
Locally Rooted And Globally Informed
Our Network Partners are independent, locally led and governed organizations that share a common core purpose, approach, and commitment to the network's core values when working together across borders:
MYMACHINE IS AN
INTER-GENERATIONAL COLLABORATION
INSIDE THE EDUCATION SYSTEM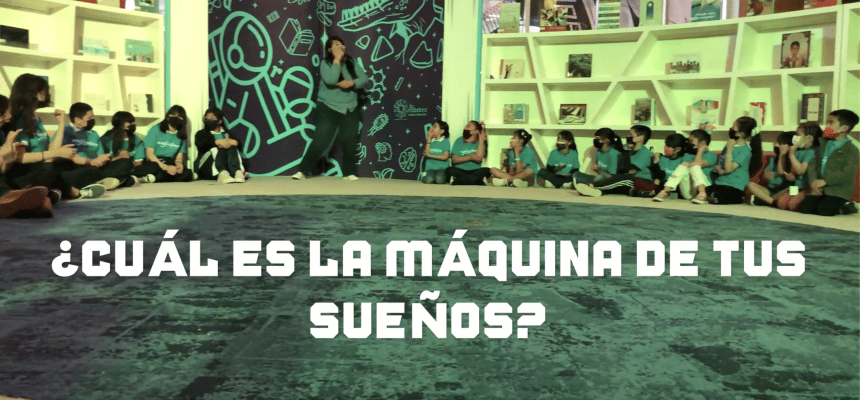 MyMachine Is Open Ended
All Ideas Matter
MyMachine is an intergenerational collaboration of students in primary schools, technical/vocational secondary schools and universities.
We are not imposing a theme on the children.
Our open-ended question,
"What Is Your Dream Machine?"
is an invitation to address what really matters to them.
MyMachine is not a competition. You can witness rivalry everywhere. It's common in business, sports, and various organisations. Of course, schools are no exception. That's where we learn to compete from an early age. While competition makes us perform better at certain tasks, it hardly ever teaches us to help others. MyMachine is a context where kids choose to be kind to others instead of working hard to be the best.
OUR 25-YEAR VISION
In 2045, communities in every part of the world recognise that in our ever-changing world they will constantly have to rely on new ideas, new concepts, new answers and that these come from people who are confident to use their imagination, to think outside of silos and to be inspired by the possibility to improve our society.

These communities build their education space as a safe and inspiring ecosystem in which children and students can express their ideas and learn how to bring an(y) idea to life. These communities are inspiring and informing a worldwide movement to achieve this everywhere.
OUR 10-YEAR INTENDED OUTCOMES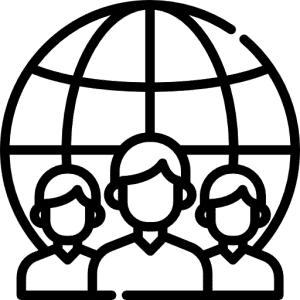 Our network has established local partnerships on all continents, running local MyMachine Chapters.

Our MyMachine DreamsDrop Campaigns are reaching significant numbers of participating schools in areas not yet covered by our local MyMachine Chapters.
We are developing a significant number of extraordinary people confident in using their imagination as a creative team-player or self-employed. They are adept at expressing ideas and bringing them to life.

They thrive and feel happy and engaged as they embrace the vitality of creativity, the power of possibility, and the dynamics of collaboration.

We are an influential voice in the global discussion on education, creativity, entrepreneurship and human development, advocating based on our diverse experiences worldwide.

Communities all over the world are making progress towards our 25-Year Vision.

Our Core Values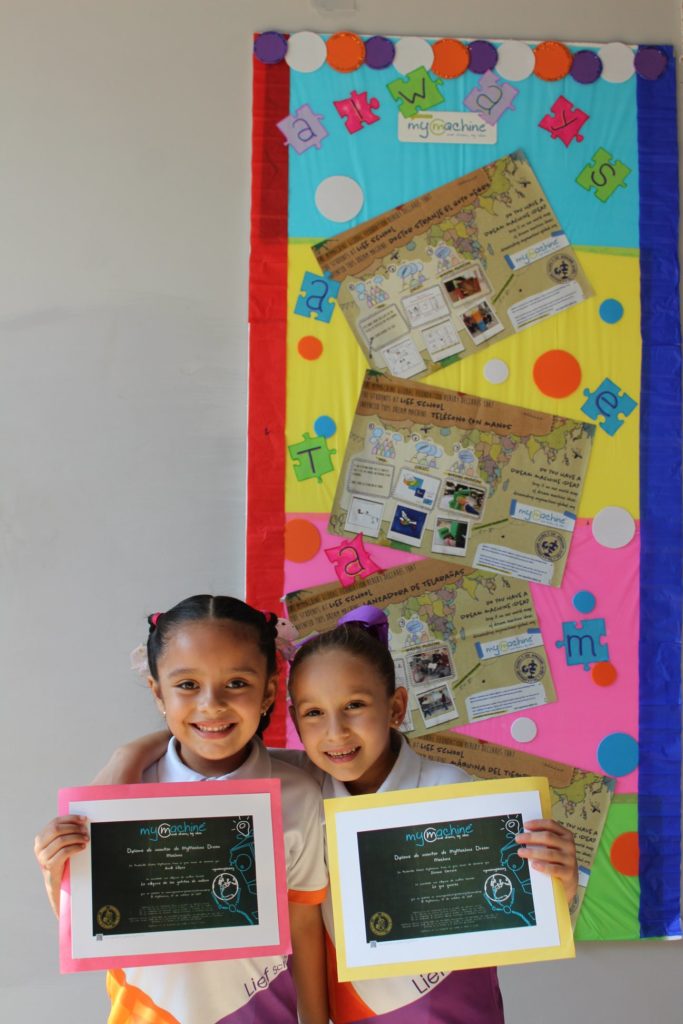 Building Creative Confidence
Creativity
Entrepreneurial Skills
21st-Century-Skills
Building Creative Intelligence
Empathy Design
Design Thinking
Learning To Bring Ideas To Life
Respect For Each Other's Talents
Co-Creation
Project-Based Learning
Maker-Centered Learning
STE(A)M(D)
Joy & Wonder
Empowerment
Student-Led
Open Education
Problem Solving
Imagination
Inter-generational Collaboration
Our Growing International Network
MyMachine was created by Filip Meuris, Jan Despiegelaere and Piet Grymonprez in 2007. MyMachine was launched in Kortrijk, Belgium (Europe) in 2008 with the support of Howest University of Applied Sciences, Community Foundation of West-Flanders, Leiedal, and sponsoring companies.
In 2014 the MyMachine Global Foundation was established to grow our model internationally. We partner with local organisations that create a MyMachine Chapter (franchise) in their region or country. Since 2014, our network of MyMachine Chapters has grown on three continents. In addition, our annual MyMachine DreamsDrop Campaign has seen the participation of schools on all continents.
AWARDS & Endorsements
AUSTRALIAN GOOD DESIGN AWARD
HUNDRED
United Nations WORLD SUMMIT AWARD
Unesco
The New York Academy of Sciences
Harvard – Graduate School of Education
Reimagine Education ('Oscars' Of Education)
EDTECH DIGEST
Getting Smart
Sir Ken Robinson
Sir Richard Branson
Peter Gamwell
The Qatar Foundation
WISE (Qatar)
Katerva
Designmanagement Europe
the Open Educational Global Consortium
the Creativity World Forum
Belgian Chamber of Commerce
Flanders District of Creativity
Agoria – Belgian Technology Industry Association
SUBSCRIBE TO OUR MAILING LIST