STEP 1: MEXICO
The primary school class at LIEF School in Villahermosa Mexico has invented this Dream Machine (and uploaded it to our worldmap of dream machine ideas): when you recycle plastic bottles, you receive Lego*-blocks in return.
Here's the class making drawings of their invented dream machines:
This is the original drawing for Doctor Stranje El Hoyo Negro:
STEP 2: BELGIUM
Then university students at the School of Industrial Product Design at HOWEST University of Applied Sciences translated the idea into a proof of concept:
The university student group explaining their results:
STEP 3: LIEF School in Mexico examining the results:
Finally, here's the class room in Mexico examining the results:
MyMachine DreamsDrop?
All of this is an example of MyMachine DreamsDrop:
A world map full of new dream machine ideas!That is what MyMachine DreamsDrop is. But there's more!
You can now drop your very own dream machine idea on our map!Children, youngsters and adults alike. And there's even more!
In the future we might pick your idea from the map and bring it to life! True to the MyMachine values, thus in partnership with educational partners.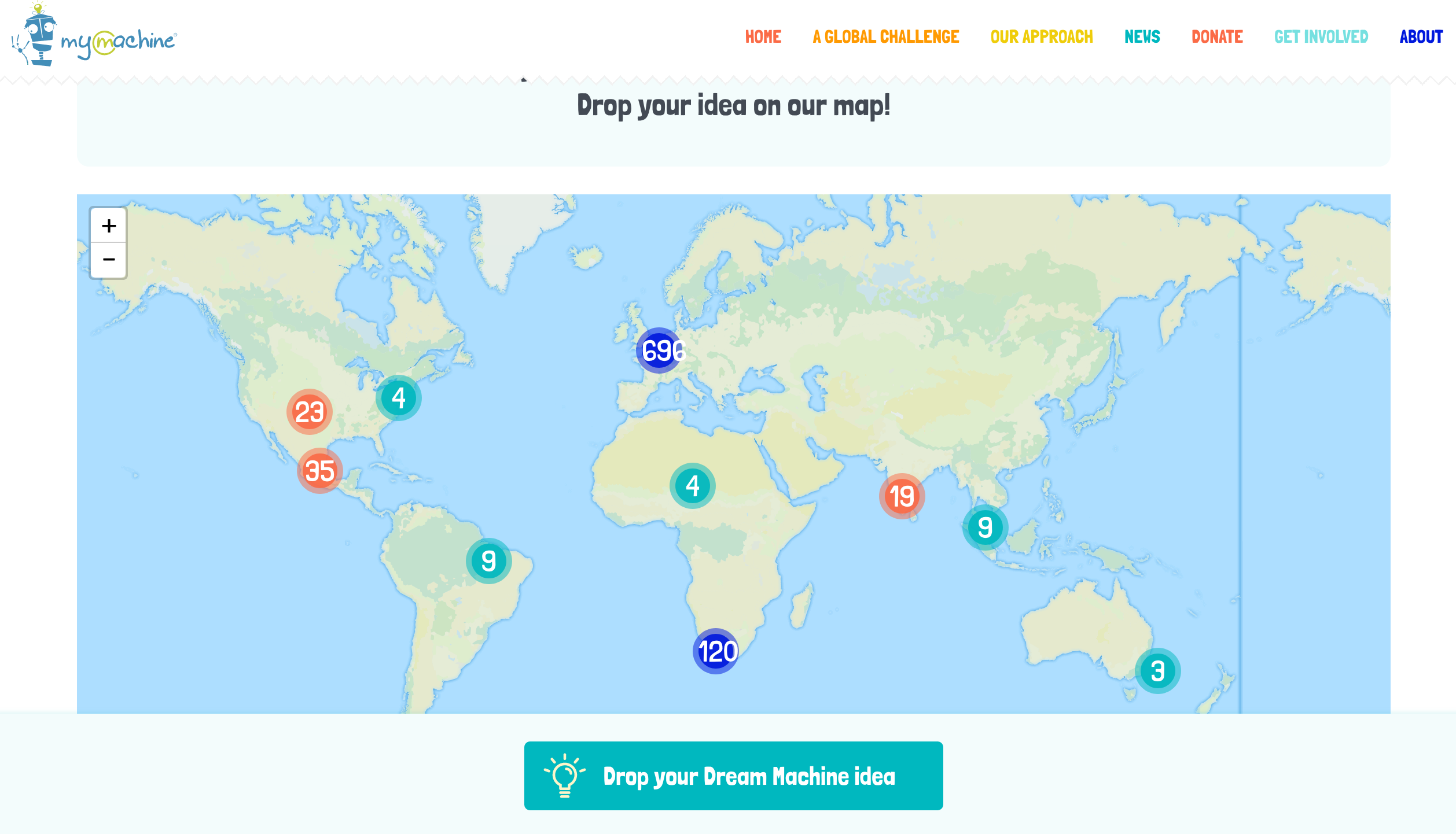 MyMachine DreamsDrop Campaign 2020
15 Dream-Machines build in Belgium, but invented in Mexico, Ecuador, South Africa, Mozambique and India. Read more here: https://mymachine-global.org/mymachine-dreamsdrop/ 
See all the results of the 2020 Campaign here: DreamsDrop Campaign 2020 Results
*LEGO is a trademark and copyright of the LEGO Group.