MyMachine network partners believe that all children deserve an excellent education. The reality is, that in rich and poor countries alike,

the education system is trying to meet the future by doing what they did in the past. And on the way they're alienating millions of kids who don't see any purpose in going to school.
Sir Ken Robinson: "What happens in schools today isn't because teachers want it this way it's just because it happens that way. It's because it's in the gene pool of education. But we have to think differently about human capacity. We have to get over this old conception of academic, non- academic, abstract, theoretical, vocational and see it for what it is – a myth. And we have to recognise that most great learning happens in groups, that collaboration is the stuff of growth. If we atomise people and separate them and judge them separately we form a kind of disjunction between them and their natural learning environment."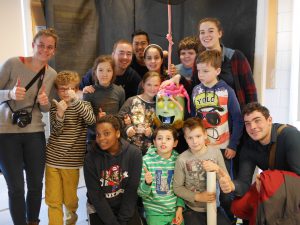 Impact Lives
Joining MyMachine with your classroom or school will enable you to impact the students you teach and the future options available to them. 
The youngest in elementary schools are able to learn, through MyMachine, how the world is malleable. How everything around them, except for nature, is designed by people. Not just all sorts of products and machines, but also services and our society as a whole. They learn about collaborating in groups, respecting each others talents. They touch base with their own passions and talents wether it's communication skills, leadership skills, technology (STE(A)M-) skills, design skills or creativity skills.
Higher education students learn their future professions, learn to listen to their customers, use their own knowledge to translate ideas into reality, to take into account production facilities, and deal with budget restraints, deadlines, not to mention complex group dynamics.
Technical high school students learn how products are conceived, from an idea into the technical designs they are using to actually build them. They learn that their skills are crucial to the whole process. And that their expertise can actually make the difference between a failed endeavour or a truly great product.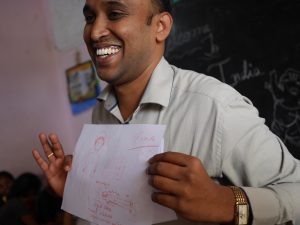 Join MyMachine with your classroom or school
If you are a teacher, school principle, university or university of applied sciences professor or parent and you want (your child) to join MyMachine in your region, check out our MyMachine in the world section to discover where MyMachine is already running.
If your region or country is on the map, you'll find the details of who's running it. Get in touch, they will be glad to inform you on how your child, your class, school, university of applied sciences or university can join the running MyMachine program.
If your region or country is not yet on our map, check out here what you can do to launch MyMachine: