Launch MyMachine in your region or country
The growth of our network is driven by the interest of social entrepreneurs around the world who share our mission and vision. We believe that local ownership is critical to maximizing impact and to its sustainability. It's the initiative and leadership of these emerging entrepreneurs that sets the foundation for launching a MyMachine Chapter in their regions or countries.

region or country
Launch MyMachine in your

Discover what it takes to launch a MyMachine Chapter
Building and launching a new MyMachine Chapter requires detailed programmatic and organizational planning. New chapters often face start-up challenges as they work to launch, scale, and maximize impact. Emerging chapters engage with us an average of 4 to 10 months before they launch. But no worries, we are here to help you out on all levels and stages of starting a Chapter.
To launch a MyMachine Chapter in your region, you need to sign our Charter.
MyMachine is a great initiative to establish a new, unique and stimulating educational and community building endeavour for your region or country. Check out our MyMachine in the world section to discover where MyMachine is already running. If your region or country is not yet on the map, then you know you could be the one starting it up. The Charter settles
the basic rules for running MyMachine within the framework of our core values;

the geographical scope;

the annual membership fee;

the support you will get from us.
Before you do, make sure you contact us. There are several reasons for this:
MyMachine is the propriety of the MyMachine Global Foundation. If you want to start a MyMachine Chapter in your region, you will need to sign our Charter. We will be glad to inform you how we can settle an agreement over your Chapter. So get in touch with us!

You will get instant early stage support on how to find the right partners and budget.

You will get our intensive support with all the necessary templates, training, tips and tricks.

You will join the worldwide community of MyMachine Global.
The best way for applying for a MyMachine Chapter in your region is to start thinking about how you would set up a pilot.
In this pilot you limit the amount of participating children, pupils and students. This will give you the advantage to learn and adapt the MyMachine methodology to your specific (educational system in your) region.
Running a MyMachine pilot means you need:
Join the MyMachine Global Network
We partner with people that share our

vision and mission

.
Our partners are independent organizations, led by social entrepreneurs committed to our values. 
If you believe MyMachine's approach and model could be critical to improve your education system in your region or country and impact your region or country, we recommend that you fully explore our website to learn more about MyMachine and our partners.
Contact us by sending us a mail with the following information:
Your First Name and Name
Your Organisation
Address of your organisation
Your e-mail
Your region or country of interest
A short summary of your background and motivation.
Thank you very much in advance and looking forward to meet you.
Contact
MyMachine Global Foundation
President Kennedypark 10
8500 Kortrijk
BELGIUM (EUROPE)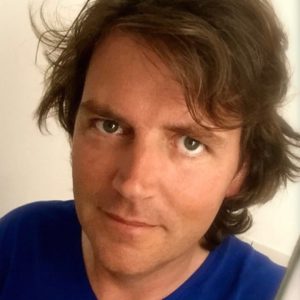 Piet Grymonprez
Co-Founder & Managing Director