January 19, 2023, was a fabulous milestone in our history! MyMachine Catalonia (Spain) hosted its very first exhibition! After many months of hard work, all participating students (primary, secondary and university level) gathered in Elisava, iVic-UCC Faculty of Design and Engineering in Barcelona. 175 child-inventors could finally discover and test the working prototype of their Dream Machine!
It is a blast to see Maquina Pastissos, Caixa Magica, Gel, and Conta-Contes in reality! These four different Dream Machines are presented as one product family, by using the same design framework. They look like four siblings but have different functionalities.
This exhibition is an important final step in the MyMachine methodology. Celebrating the result of many months of hard work is an attitude in MyMachine. Yet, while celebrating these working prototypes is so much fun, the most important thing in MyMachine is the journey. Learning that all ideas matter! Learning to dream big, and how you can bring those ideas to life! Learning to respect each other's talents!
Thank you so much to all students and educators involved from Escola Goar, Escola GEM Mataró, Escola Paidos, Escola Petit Món-Felisa Bastida, Institut de Vic, and Elisava! And thank you so much to Raquel Fernández and Judith Cobos, and all the MyMachine Catalonia team at Fundacio Tr@ms!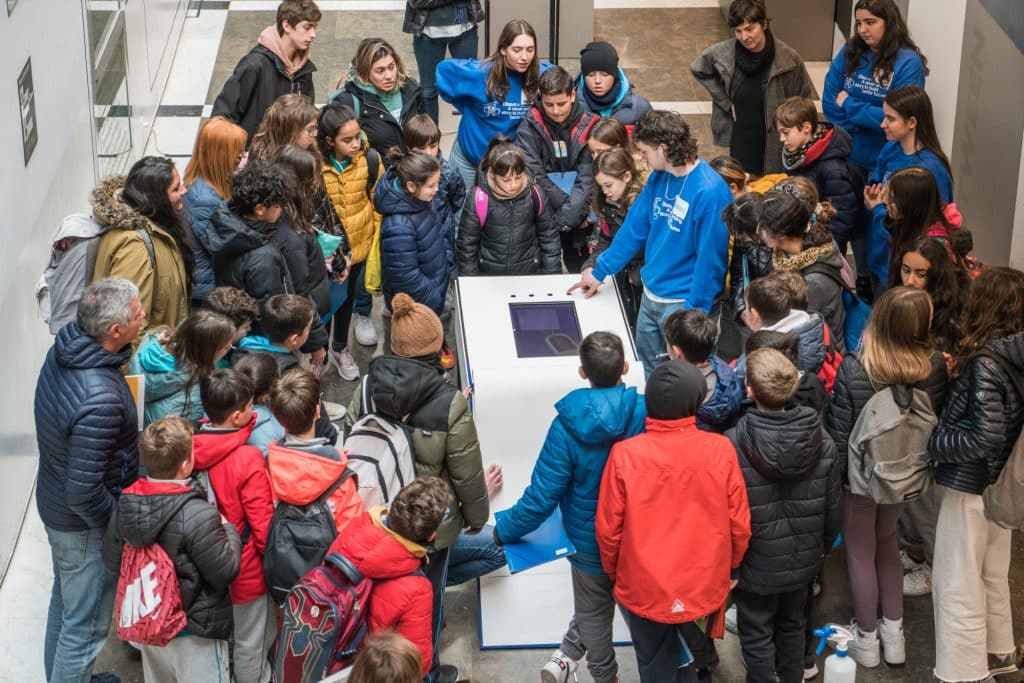 About Tr@ms Foundation
The Tr@ms Foundation is a non-profit organisation, declared to be of educational use, that proposes a collaborative project that brings together schools sensitised to convert innovation as an element of centre identity. Our educational community currently includes more than 2,000 teachers and 20,000 students.
About Elisava
Elisava, UVic-UCC Faculty of Design and Engineering, promotes education, knowledge and research in the fields of design, communication and engineering. Located in Barcelona, Elisava has trained more than 20,000 students in its 60-year history.
About Institute of Vic
The Vic Institute (IVic) is the largest public educational institution in Osona. It currently has 165 teaching professionals and 8 in administration and services and serves more than 1,650 students.