It is with tremendous pleasure that we announce today that MyMachine is growing again!  Welcome to the Indiana Chapter of MyMachine USA! We are proud and thrilled to partner with the LLC – Maker Educator Collective in Bloomington, Indiana. The collective focuses on how students can build and maintain an interest in STEAM and how students learn from participating in maker-education. MyMachine fits right in there.
LLC – Maker Educator Collective is taking the lead in implementing MyMachine throughout the state of Indiana. After this pilot run, they plan to grow national. MyMachine Indiana will be coordinated by Prof. Adam Maltese – School of Education (Indiana University) and Prof. Jon Racek – School of Art, Architecture & Design (Indiana University).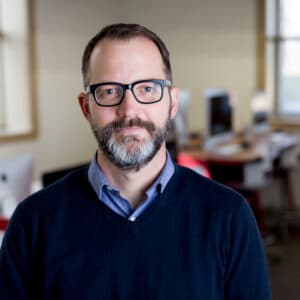 Adam Maltese, CEO of Maker Educator Collective: "We believe engaging children in MyMachine will showcase their creative brilliance – something we need to foster more in American schools."
We are honoured to have The Maker Educator Collectiva as our partner, as we are equally engaged in teaching young people the positive power of the "Yes this is possible!"-attitude towards all of their ideas. Bringing students creative confidence, making sure they understand that their ideas matter, that their ideas can make a difference!
We know for sure that we will learn from the expertise of the Indiana Chapter of MyMachine USA. They are keen to launch their first MyMachine cycle this coming school year. We are anxious to learn about the first dream machine ideas coming from MyMachine Indiana!